A few months ago, Etihad Airways introduced the Airbus A350-1000 to their active fleet, which came equipped with a brand-new business class cabin. These aircraft have been flying a select few long-haul routes, including to New York JFK.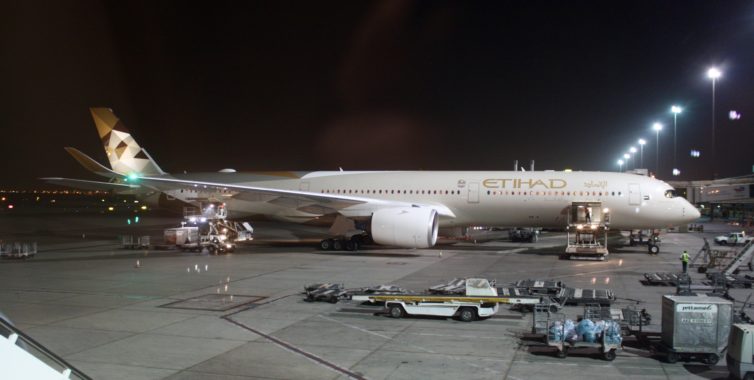 It was on that route that my wife — ahem I mean the newest AirlineReporter guest contributor Meghan Koushik — grabbed some quick pictures. And it's a really gorgeous cabin. Take a look for yourself.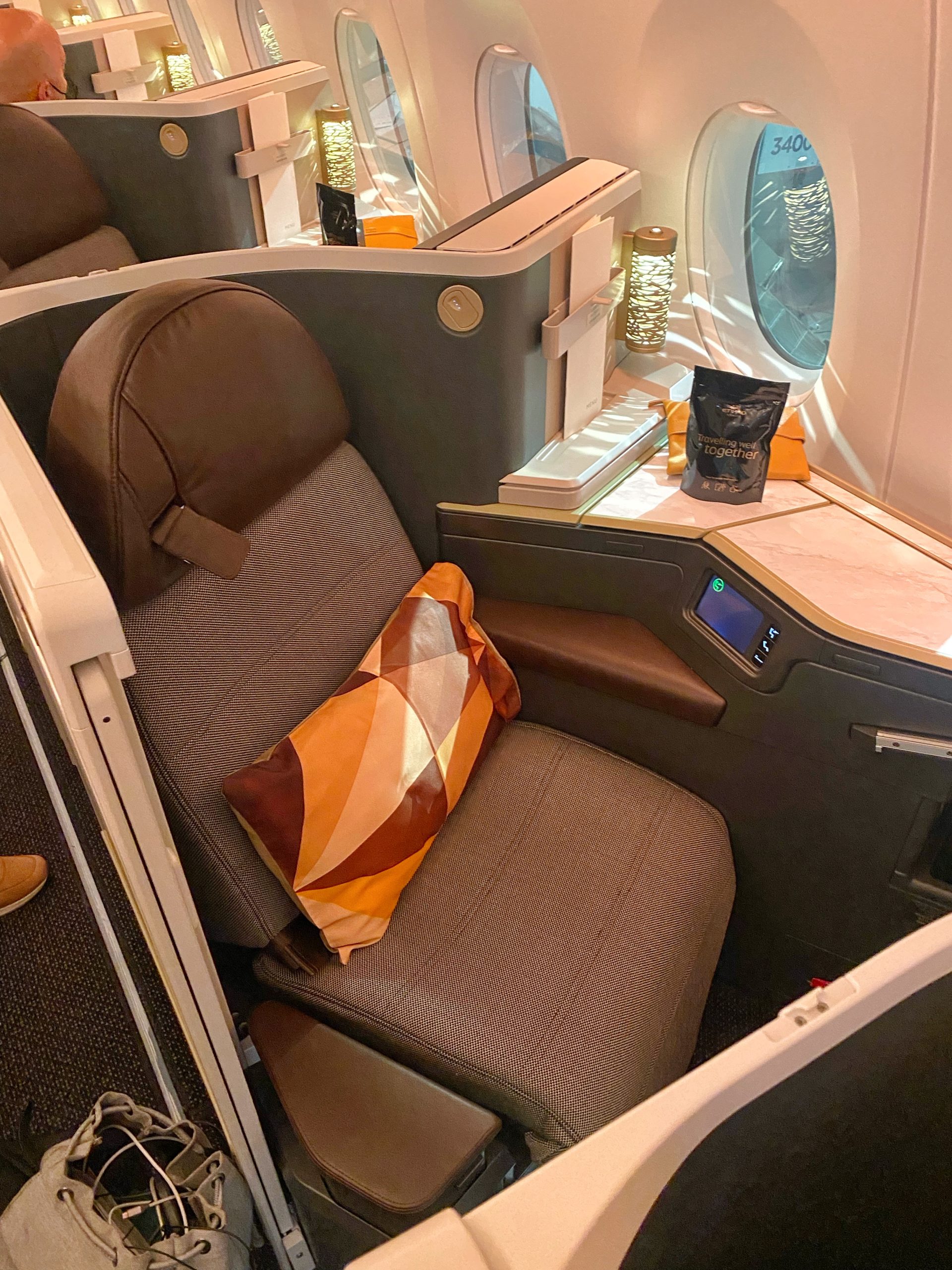 This business class cabin has the same understated style as Etihad's previous business class seat still flying on their Dreamliners, but with more consistency from seat to seat. There's also an improved privacy factor, thanks to sliding doors that turn your seat into a miniature suite. Notably, Etihad doesn't offer a first class cabin on their A350s, so this business class is as fancy as you're going to get.
We'll be back later with some thoughts, photos, and videos from a separate flight on their B787 business class. For now, let us know in the comments section below what you think about the cabin, or if any of you have firsthand experience flying it.