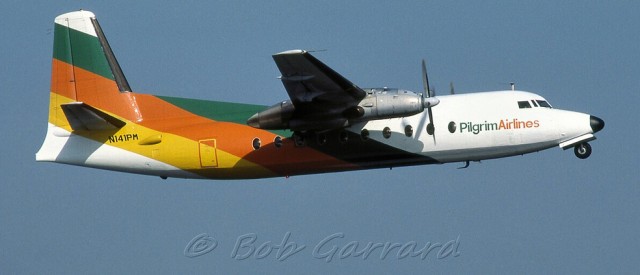 I hope everyone has a great Thanksgiving and safe travels. I couldn't help but use this photo.
Photo by Bob Garrard Info: N141PM Pilgrim Airlines
Fokker F-27-100 Friendship (cn 10114) A very early Friendship delivered in April, 1959 to Trans Australia Airlines as VH-TFD, Other regns carried include N1036P, and OB-1644. Seen departing DCA in June, 1983.
Bob's other Pilgrim Airlines pics: Fokker F-28 and De Havilland Canada DHC-6-100 Twin Otter