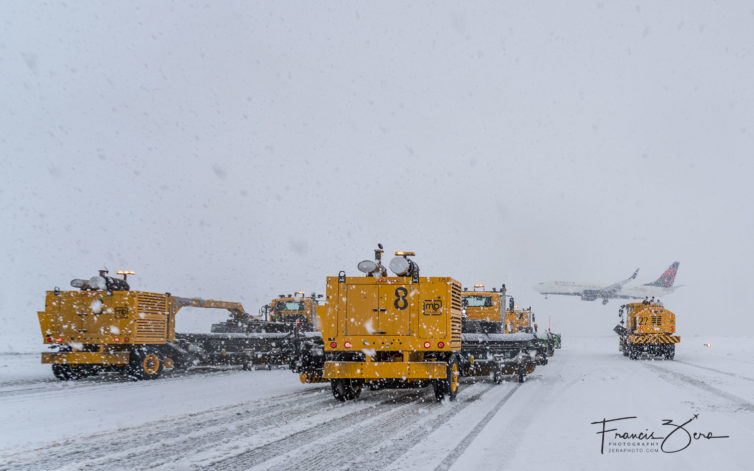 The Seattle area has seen unusually heavy snowfall over the past week – 20.2 official inches of snow over six days. The heavy precipitation has closed local roads and freeways, caused widespread power outages, and generally raised havoc in an area that doesn't normally receive noteworthy levels of snow. This is the most snowfall seen in Seattle for the month of February since 1916, and we are just half way through the month.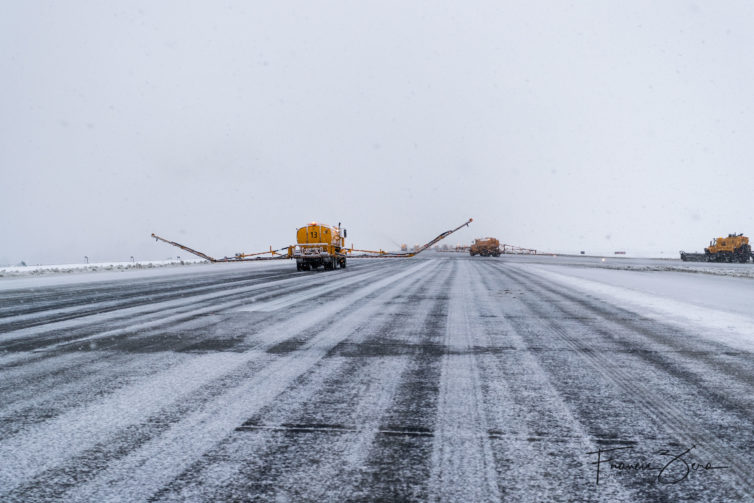 Seattle-Tacoma International Airport's (SEA) ever-increasing flight volumes leave little room for weather delays. To contrast with the City of Seattle, which keeps just 35 snow plows on hand for the entire city, Sea-Tac Airport has more than 45 pieces of major snow-removal equipment, including:
Nine plow and broom combination units – state-of-the-art trucks with a 24-foot plow that's as long as a semitruck
Two friction testers to measure stopping distance for the runways
Three sander/plows
Seven high-speed plows
Four de-icing trucks for roadways (three 75' wide booms, one 45' boom)
Additional sand, plow, and chemical trucks dedicated for landside maintenance
Pickup trucks with sanders and plows
Five snow blowers
10 high-speed brooms
Walk-behind snow blowers
Lots of snow shovels and brooms and team members ready to work
This week I was able to ride along with airport operations and see what it takes to keep operations at the airport moving.