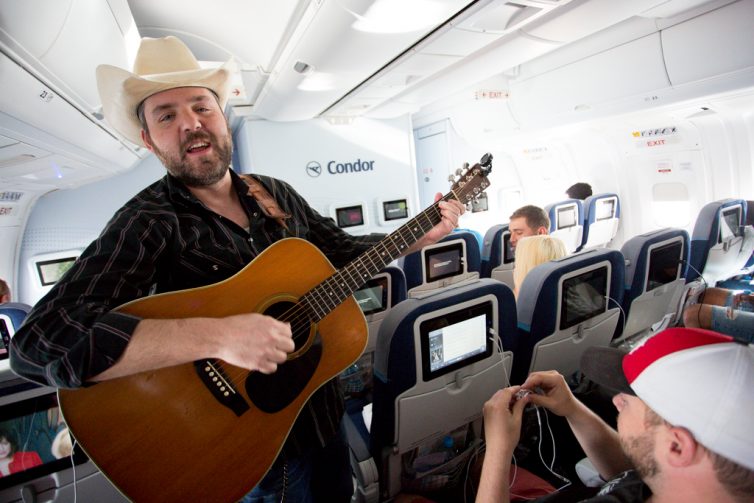 What do cowboy boots, Frankfurt Germany, and Merle Haggard have in common?
C'mon, any guesses? Any?
Well if you read the title of this post, thereby inadvertently cheating, you'd probably wager something to do with Condor Airlines launching its brand-new service to Austin, Texas—and you'd be right. The German leisure carrier began linking Frankfurt and the capital of the Lone Star State last Monday, and you can bet AirlineReporter was on the scene.
The day started off at the check-in counter in Frankfurt. Condor paid for the tickets, and was nice enough to put me up in their business cabin—previously dubbed Comfort Class—aboard the Boeing 767-300. Tickets were quickly in hand and it was off to gate C4 to catch the flight.
Like many inaugural flights, the airline and airport put together a nice event at the gate for the passengers. A table full of free (non-alcoholic) drinks, a giant cake in the shape of Texas, little American flags draped across the ceiling, and an Austin-based country musician playing live music were all on hand.